One of key part of our school vision is to develop our outdoor learning in order to provide our children with a rich experience. Below are a selection of the opportunities we provide for our children including a map of the various zones created to support our children's well being, imagination and fitness.
What do our children think?
We could extol the virtues of our Outdoor provision ad nauseam but it is always good to hear what the children think.
We have invested in establishing orienteering courses around our school grounds. During the year, children take part in outdoor learning. Pupils in Year 5 and 6 have an exciting sleep over at school, taking part in two days of leadership activities. We are very fortunate to be able to invest in these activities through our school budget, our generous PTA (Parent Teacher Association) and the Alpkit Foundation.
Examples of Our Outdoor Curriculum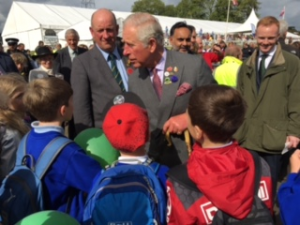 Our School Grounds – Our Outdoor Provision
How are the school grounds zoned to inspire learning? Please have a look at our school map here … Learning Zone Map
We are passionate about our children embracing our wonderful rural environment and where appropriate, utilising this in our curriculum.
Our Early Years classes spend a lot of time in the outdoors.