As a Church of England School we not only want to explore our faith but ensure we put our faith into action.
As a school, we want our children to have the ingredients, the cultural capital, the accumulation of knowledge, behaviours, and skills so that our students can draw upon cultural awareness, knowledge and competence to be successful in society, their career and the world of work. We want them to make a difference in the world to benefit the community locally, nationally and globally.
We aim for our children to become courageous advocates and have the character and moral development so that they aspire for themselves and hope for their community including when circumstances are difficult.
In addition to the various charities we have supported and supporting our PTA we have supported various organisations over the past three years alone: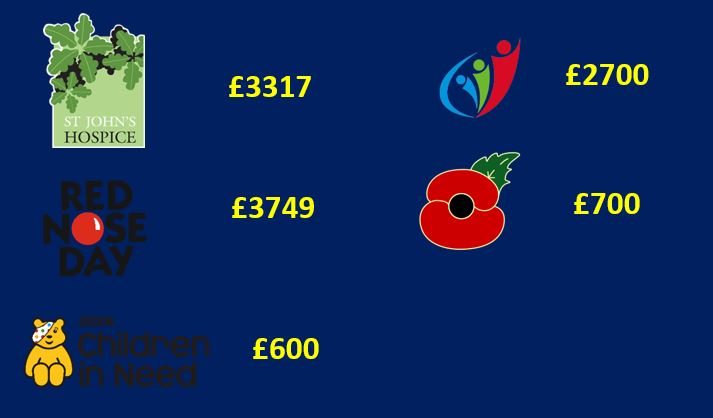 We support various charities including:
Noah's Initiative https://noahinitiative.org/
Our local Community Cupboard https://klcommunity.co.uk/
Traidcraft https://www.traidcraftshop.co.uk/
We also work with our local Residential Home, Brant Howe http://www.branthowe.co.uk/about.html