After a significant period of lockdown or isolation, the summer break may prove to be challenging for families. With this in mind, we are providing contacts to support families over the summer break.
Domestic Violence
Domestic abuse victims in Cumbria can now discretely seek help from pharmacy staff taking part in a new scheme – by "asking for Ani". The phrase will be code that they are making a call for assistance, with staff at participating pharmacies being trained on the next steps to take. Boots stores across the county are taking part and other participating pharmacies will display posters to show they are also available to help – with the scheme being rolled out across Cumbria. All the person who feels at risk needs to do is go to a staff member and ask "for Ani". They will then be provided with a safe space at the branch and a phone to call for help or information on what support is out there.
If you have been the victim of domestic abuse, or are concerned for someone who is, you can report this by calling 101. Always dial 999 in an emergency.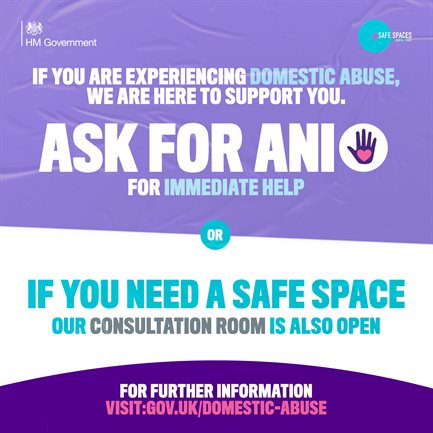 Food Support
This is made as easy as possible. To register complete the form below or call the Hub. You will be asked for your name and home address. A contact number (preferably mobile) to send a text if opening times or if changes arise. Household size, number and ages of any children in your household, and if anyone has any food allergies or dietary restrictions. No money will be asked for but when times pick up and you feel able please give back to the Community Cupboard in any way you see fit.
Not coping? Someone to talk to .. Samaritans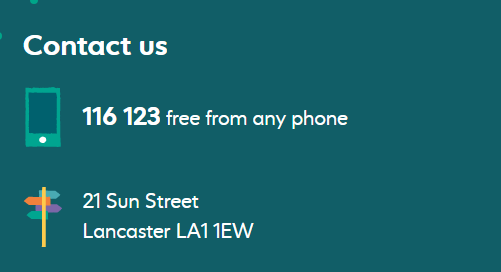 If you are struggling, please call for support and someone to listen to you.