Staff

- Mrs M Smith BA Ed (Hons)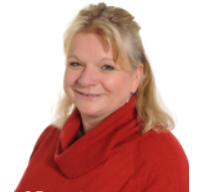 Mrs M Smith BA Ed (Hons)
I am currently teaching part time in Year 5, the Special Needs Co-ordinator and Science and Design and Technology lead. I have have worked at St Mary's since around 2007. I have taught throughout the school, in many capacities.
I am married to the long suffering Danny, who I met at University. We are lucky enough to have two daughters, Mollie and Rosie. They seem to take up all our spare time and money with their very expensive hobbies! We own far too many animals, but wouldn't have it any other way. When I can stay awake, I enjoy reading, socialising with friends and time with our far-flung family. A southerner by breeding, I struggle with the vowel sounds still up here! I moved up here to my northern roots in 2000 and feel blessed to enjoy my surroundings on a daily basis. I love the country side, wellies, mud and dreaming of owning my own small holding.
I qualified as teacher over 25 years ago, and have carried out various teaching roles, in many schools, depending on my own children's age and needs. Early on, I was lucky enough to teach at the Lynne Lewis Dyslexia Summer schools, working with some truly inspirational people, who formed my ethos on classroom teaching. We fostered children for 5 years, which was particularly rewarding and challenging.  We hope to return to this when our own children are older.
I love teaching. It's a gift to be able to watch children in your care building in confidence and seeing them flourish in life skills as well as educational achievements. I feel passionately about including parents in every day school life and consider myself to be approachable and understanding of the demands of family life. My door is always open!!!