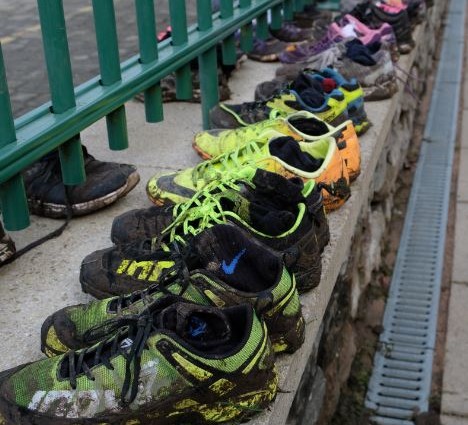 We were very fortunate to have a dry and warm day despite the ground being soft.  The Ben Greenep Winter Run went well with the children representing their house and running for individual medals in each class.  There was a superb atmosphere and the children even asked to  have a little fun run at the end.  Congratulations to everyone who took part – it was a lovely event to take part in collectively. Even for those children who don't naturally find running easy, they really made a superb effort.
The winning house was Farleton – congratulation to them and the individual runners.
Year 6 Winners:  Isla F, George Mc    Runners Up: Connie-Maye S, Alfie K       Third Place:   Freya C, James G
Year 5 Winners: Eve M, Isaac M   Runners Up:  Maia K, Noah L   Third Place:  Eva S, Sam T
Year 4 Winners:  Isabella W, Jack C   Runners Up:  Georgina O, Joe L   Third Place: Amelia M, Zach T
Year 3 Winners: Emma S, JosephG   Runners Up:  Nancy R, Aiden D  Third Place:  Scarlett D, Harry W
There are pictures of the event in the school newsletter however here are pictures of the Year 6 winners!